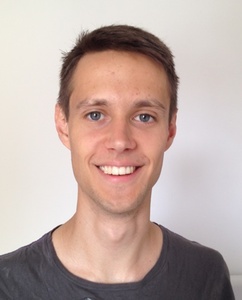 Philip Saville
Department of Computer Science, University of Oxford
(firstname).(lastname)@cs.ox.ac.uk
---
I am currently a post-doc with
Sam Staton
at the University of Oxford. Previously I was a post-doc at the University of Edinburgh working with
Ohad Kammar
as part of the grant
Effectful theories of programming languages: models, abstractions, validation
. Before that I was a PhD student under
Marcelo Fiore
at the University of Cambridge.
Research interests
I am interested in category theory and its applications to theoretical computer science. Particularly:
Categorical semantics of programming languages.
Categorical universal algebra.
Higher-dimensional categories: their internal languages, proofs of coherence, and applications to rewriting theory and proof theory.
Publications
Preprints
Thesis
Cartesian closed bicategories: type theory and coherence
, supervised by Marcelo Fiore. Examined by Steve Awodey (external) and Martin Hyland (internal), 24th March 2020.
Teaching
I am generally interested in supervising 3rd / 4th year projects on topics including category theory, 2-dimensional semantics, denotational semantics, and universal algebra with applications to programming language theory.
In 2022 I co-supervised (with Sam Staton) Lili Janzer's MSc thesis, titled Category-theoretic syntactic models of programming languages. A copy is available here.
In 2021-22 I was TA for the Principles of Programming Languages course.
As a PhD student I supervised (small-group teaching) the following courses: Discrete Maths, Logic and Proof, Types, Denotational Semantics.